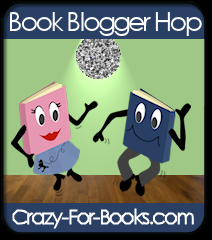 Book Blogger Hop is Hosted by
Crazy-For-Books
.
This weeks Question:
What book are you most looking forward to seeing published in 2011? Why are you anticipating that book?
Bloodlines: Richelle Mead
Release: August 23, 2011
Synopsis:
This is the spin-off series following Vampire Academy.
It's suppose to have POVS from Jill, Sydney, Eddie, and possibly Adrian.
I'm really excited for this book. I love everything that Richelle Mead writes. She is an amazing author and I am really looking forward to go back to this Vampire Academy world. I am really excited especially since Mead left all those loose ends from Last Sacrifice.
Illusions: Aprilynne Pike
Laurel hasn't seen Tamani since she begged him to let her go last year. Though her heart still aches, Laurel is confident that David was the right choice.

But just as life is returning to normal, Laurel discovers that a hidden enemy lies in wait. Once again, Laurel must turn to Tamani to protect and guide her, for the danger that now threatens Avalon is one that no faerie thought would ever be possible. And for the first time, Laurel cannot be sure that her side will prevail.
After reading Spells, I was going crazy after that cliff hanger the author left. I was left itching for Illusions but unfortunetly left waiting. Aprilynne Pike has created an amazing world of Fae that is not overly complicated and very believable. I wish I was able to get an ARC for this book!!!